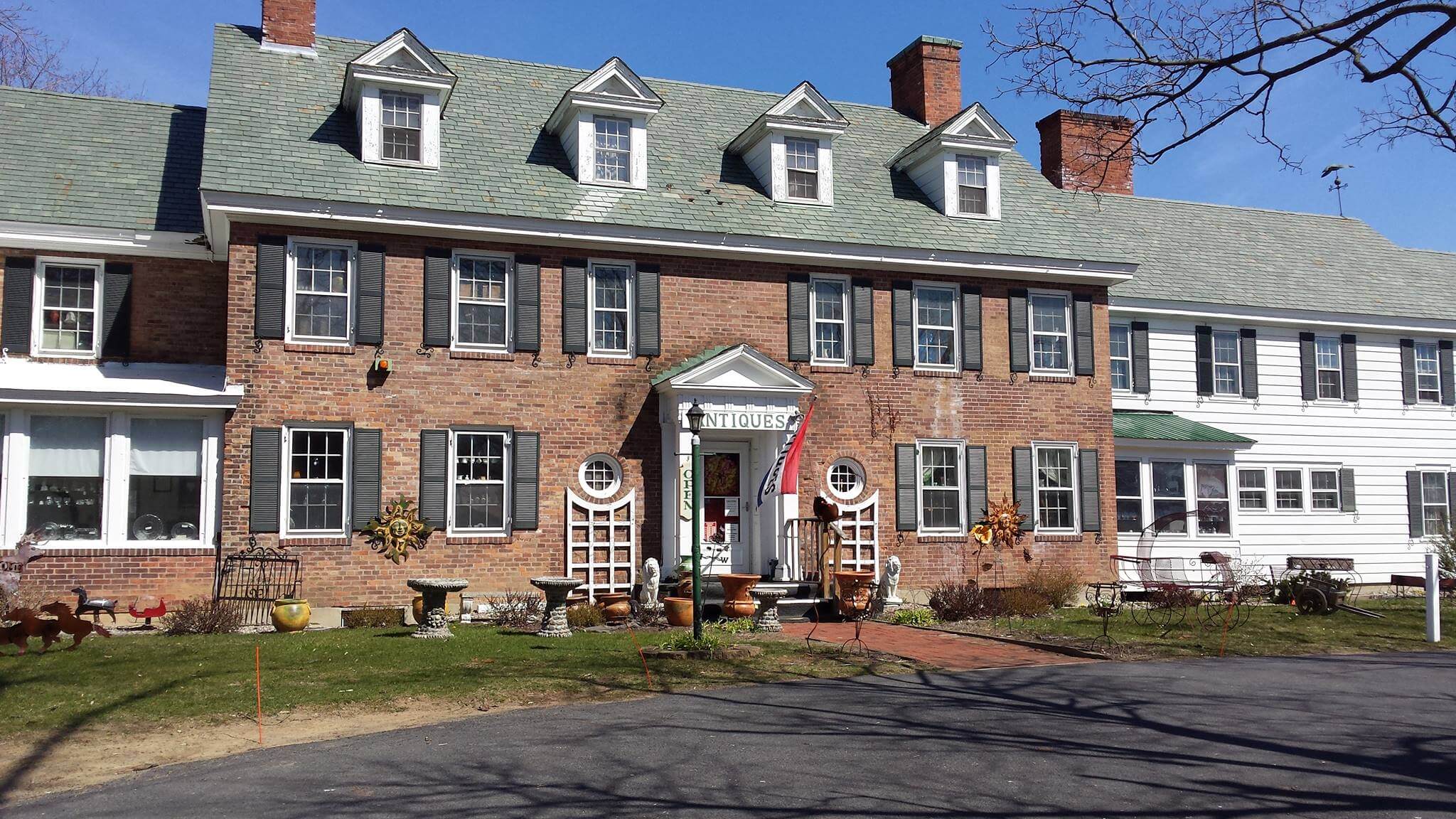 Vintage goods and antiques at Glenwood Manor! History made!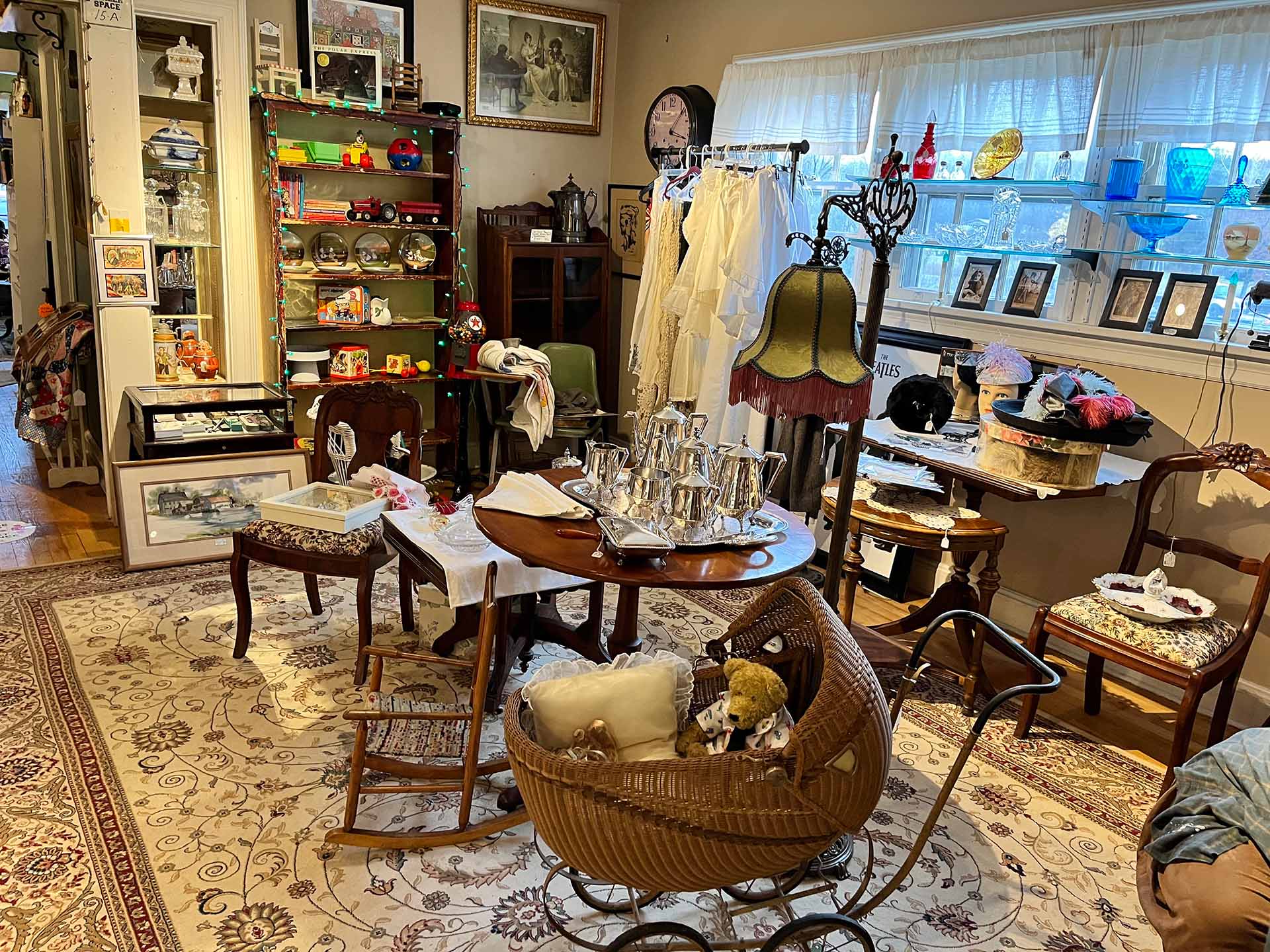 Take a walk through history in the Glenwood Manor!
Antique Store in Queensbury, NY
Historic Glenwood Manor Antiques & More has been in business since 1983, serving as a local destination for antique lovers searching for their next great find. Our beautiful three-story Georgian mansion gives us plenty of space for antiques of all types, spread throughout 34 rooms. Who knows what treasures you'll find or what room you'll find them in? We take pride in our affordable prices and the gorgeous antiques we offer. Come feel at home at our antique store while you browse relics from the past!
Come Browse an Entire Estate of Antiques and Vintage Goods!
Whether you're an avid antique hunter or love looking through old relics from bygone decades, you need to visit Glenwood Manor Antiques & More. Our stately manor has 34 rooms of antiques, sprawling across three stories—all waiting for you to explore them! Within each room you'll find all manner of antiques—from furniture and clothing, to knickknacks and trinkets. Whether you're looking for something in particular or love to browse, it's impossible not to find something that catches your eye!
Our vintage store has become a destination in Queensbury, NY. People passing through the area stop off to visit us and our gift shop, where you'll find souvenirs and trinkets that also go to support a good cause. Our antique store also plays host to special events, deals, discounts and promotions throughout the year, giving you even more reasons to come and explore our selection. And, with a range of products that's always growing and changing, there's always something new to explore.
We invite you to stop by our Georgian mansion today and explore all we have to offer
From vintage art and antique décor to gifts, souvenirs and the experience you'll get just from stepping into our historic venue, there's no better place to visit in Queensbury, Hudson Falls, Glens Falls, or Fort Ann, NY when you're looking for an afternoon filled with curiosity, excitement and one-of-a-kind treasures. Contact us or come visit us today and bring home something special.
The historic Glenwood Manor has 34 rooms over three stories. Come explore with our antique store!
The proceeds from most items purchased in our shop go to support local charities.
We run promotions for most major holidays all year round. Check with us for details.
Our great selection of antiques and specialty items is always changing and growing.
We've been open since 1983 and are one of the mainstays in the local antiquing world.
Discover a Treasure Here
Whether you're just browsing or in the market for something specific, you'll find it here in Historic Glenwood Manor. Come browse our antiques and find a treasure from the past at our Georgian mansion today!
We welcome anyone looking for antiques and vintage goods in Queensbury New York as well as:
Pattens Mills, NY | Oneida Corners, NY | Lake Sunnyside, NY | Vaughns Corners, NY | West Fort Ann, NY | Paradise Beach, NY | Kingsbury, NY | French Mountain, NY | Glens Falls, NY | Hudson Falls, NY | Albany, NY | Schenectady, NY | Troy, NY | Saratoga Springs, NY | Saratoga, NY | Lake George, NY | Clifton Park NY